Discover some of the latest work completed by the electrical experts at Sturdy Power Lines
Catering to clients from the Lake Ontario-Muskoka and Guelph-Oshawa regions, Sturdy Power Lines has delivered essential electrical contracting service to thousands of Ontarians.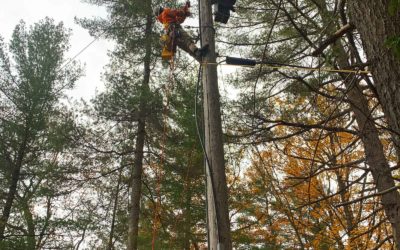 Submarine cable installation, Island padmount / pole-top transformer installation, cable terminations, Island transformer, and pole replacements, and Island overhead to underground conversion with pole line...
read more
Why Choose Sturdy Power Lines
Our Expertise
Team Sturdy is equipped to respond quickly and safely, with professionalism, honesty, and innovative expertise. We're here to help.
Our Services
Explore our portfolio to learn more about our hard-working team. Our attention to detail and customer service speaks for itself. Our Support
We're available to take your call or answer your email – 24/7. Talk to us today about your job, and we'll get it done on time and on budget.

"We have been working with Sturdy Power Lines Ltd. since their inception in 1981. We have always found them to be honest and fair with an exemplary dedication to excellence. We recommend Sturdy Power Lines Ltd. without hesitation."